inReach Mini
Regular price
Sale price
$449.99
---
Fit Global Connectivity Into Your Palm
Small, rugged, lightweight satellite communicator enables two-way text messaging via 100% global Iridium® satellite network (satellite subscription required)
Trigger an interactive SOS to the 24/7 search and rescue monitoring center (satellite subscription required)
Access downloadable maps, U.S. NOAA charts, color aerial imagery and more by using the free Garmin Earthmate® app and compatibledevices
Optional inReach weather forecast service provides detailed updates directly to your inReach Mini or paired device; basic and premium weather packages available
Send and receive inReach messages through compatible Garmin devices, including connected wearables and handhelds
Internal, rechargeable lithium battery provides up to 90 hours of battery life in 10-minute tracking mode
inReach Mini is your go-to connection for maintaining off-the-grid contact. It's our palm-sized satellite communicator for adventures where size and weight matter. inReach Mini lets you send and receive text messages, track and share your journey and, if necessary, trigger an SOS alert to contact the GEOS 24/7 emergency response team. With inReach connectivity, your family and friends will know they can stay in touch globally.
Travel Lighter, Communicate Smarter
Measuring just under 4" tall by 2" wide and weighing a mere 3.5 oz, inReach Mini is fit for exterior pack pockets or accessory loops. It connects for messaging via the 100% global Iridium satellite network. You don't have to worry about being within range of a cell tower or encountering spotty coverage.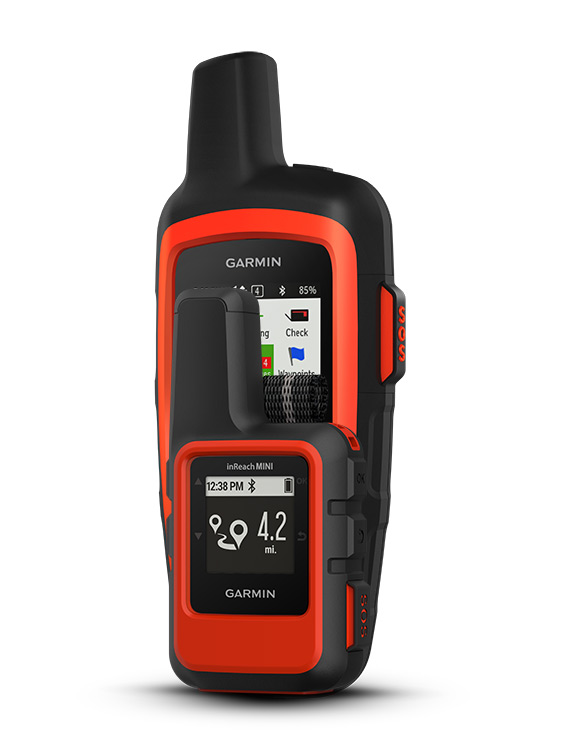 Who will answer your SOS? GEOS will.
GEOS is the world leader in emergency response solutions and monitoring. They've supported rescues in more than 140 countries, saving many lives in the process. And they're standing by 24/7 to respond to your SOS, track your device and notify the proper contacts and emergency responders in your area. Once you've triggered a distress signal, you can expect a delivery confirmation that help is on the way and be continually updated on the status of your response team.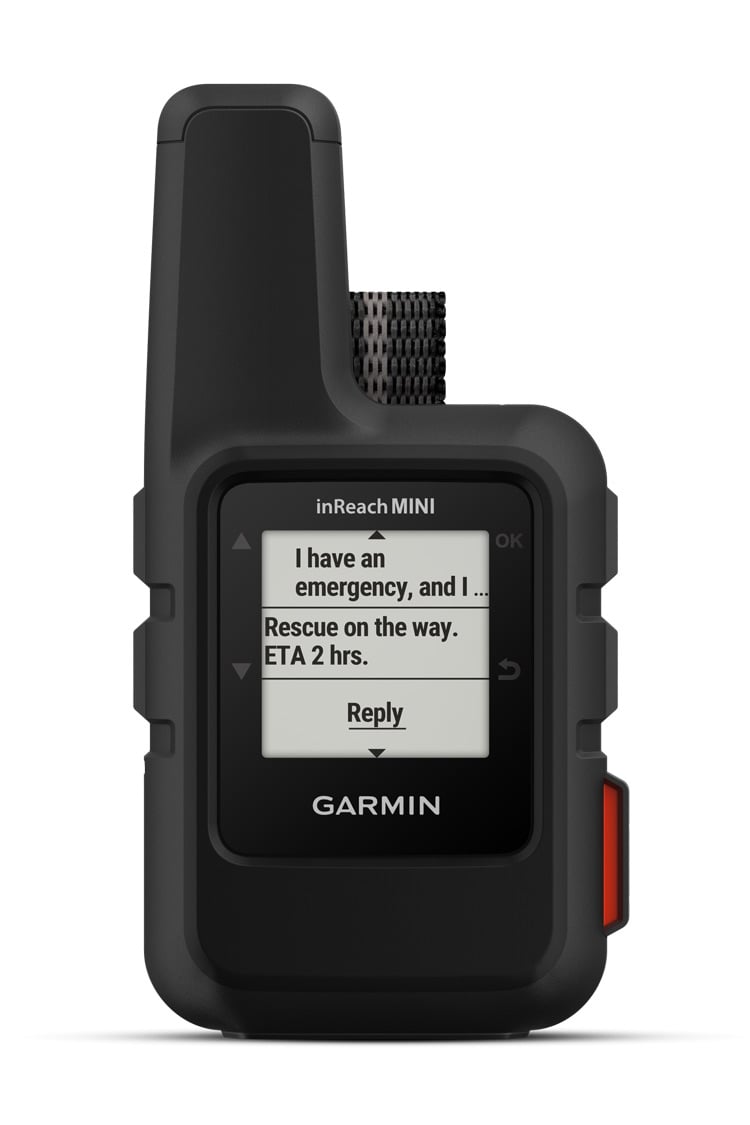 Multiple Ways to Connect
Wireless unit-to-unit connectivity lets you remotely control inReach Mini to send and receive messages using compatible Garmin handhelds, wearables or other mobile devices. GPS-based location tracking lets you share your whereabouts with those at home or out in the field. You can also post your adventures on social media. For basic navigation, there's a compass that shows bearing and distance along a route or to a waypoint.